Hi!
I am so excited to be a guest member of the Maymay Made It team! My name is Alexandra and I normally blog over at Hedgehog Hollow.  I will be here of the next three months.  One post per month will be mail art and the other will be another fun paper crafting idea.  All my posts will also come with a full video tutorial.  Let's look at todays first mail art...
I really love a pretty envelope in my mail box, the holiday season seemed a great place to start, let's look at the tutorial...
I hope you enjoyed that, I love this stamp set so much! Look at these snowmen close up...
Now I have a complete supply list for you, just clock on an item to be taken to the store...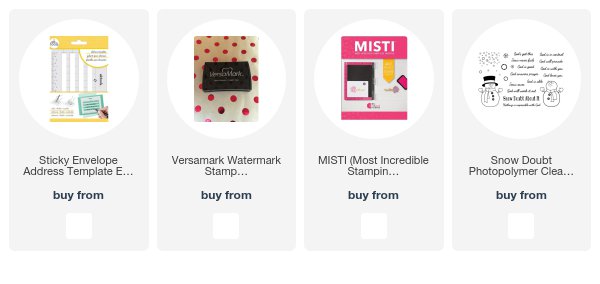 Thanks for joining me today, I hope you will join me and my fellow design team members here, very soon for more inspiration.  Plus of course you can always find me at the
Hollow
!
Happy Stamping!
Alexandra